World Fusion Music CD's
Featuring woodwind/percussionist/composer Richard Brookens with world-class musicians Amit Chaterjee on Sitar, Nicole Yarling on Vocals and Violin, percussionists Michael Moses and Abbey Rader, Joe Zeytoonian on Vocals and Oud, and Michael Gerber on piano. This is truly a fusion of music from all over the world utilizing an eclectic mix of exotic instruments.
These CDs feature Saxophones, Bamboo flutes from India (Bansuri) and China (Dizi), Bass Clarinet, Tablas and Clay Pot (Indian), Bata (Afro-Cuban drums), Berimbau (Brazilian), Cajon (South American), Dumbek (Mid-Eastern drum), Djembe (African drum), Indain Bells, Thumb Piano (West African), and other instruments from around the world in unique combinations.
Listen to free samples of this unique World Fusion music!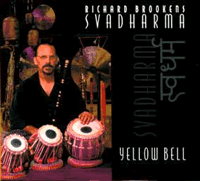 These well-recorded, atmospheric world beat grooves are sure to appeal to listeners who like the notion of raga-hard bop hybrids like 'Bop-Ras' and 'Dharana' or the fusion of Celtic and Chinese motifs in 'Dizi Gigue'
[ David Lewis, Cadence magazine ]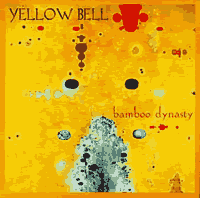 ...brimming with sensual world fusion rhythms and snaky melodies ...some kind of netherworld where all sorts of world fusion meets tribal/Middle-Eastern/East Indian/Pan-Asian...
[ Bill Binkelman, Wind & Wire Magazine, New Instrumental Music and Interviews. ]
One of the most intriguing local jazz projects I heard this year...blends an array of globe-spanning percussive toys with deep, dark drumming, some very modern saxophone and some very ancient bamboo flute...worldbeat meets modern jazz.
[ Bob Weinberg, City Link, Ft Lauderdale, FL ]